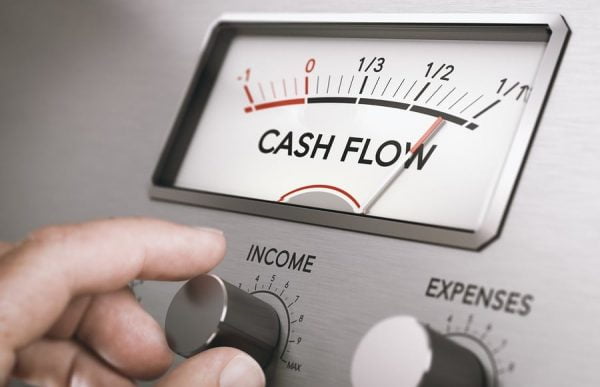 Cash Flow Insurance With Infinite Banking: What You Should Know
Cash flow is one of the most important components of financial health. Inadequate cash flow is the reason 82% of small businesses fail, and it is also one of the causes of personal debt.
If you want to grow your financial stability, you need to focus on putting measures in place to ensure reliable cash flow for yourself and your family.
One way to do this is through cash flow insurance and the infinite banking concept.
With adequate cash flow, you can avoid having to take on detrimental debt. You can also take advantage of opportunities that require timely funding.
As an example, McDonald's, Disneyland, and J.C. Penny are all billion-dollar businesses that were either started or saved through the use of cash flow insurance and their founder's inline banking system.
The first step to leveraging the advantages of cash flow insurance and infinite banking is to understand how these strategies work. Keeping reading to find out what these concepts are as well as the potential benefits of these strategies.
What Is Cash Flow Insurance
First up, what is cash flow insurance? Cash flow insurance might make you think of a type of policy that insures your cash flow.
This is not the case.
Cash flow insurance is a phrase that is used within the infinite banking concept. It is also one of the main benefits that infinite banking offers.
To understand the term, let's take a look at the infinite banking concept and how it works.
The Infinite Banking Concept
Infinite banking, also known as private family banking, has been around for a long time and is a popular strategy with the wealthy, as well as institutional banks themselves.
In the early 1980s, Nelson Nash popularized the concept and coined the phrase "infinite banking." He personally used the strategy to escape debt and build large amounts of wealth over the remainder of his lifetime.
The basis of infinite banking, also known as cash flow banking, is the use of whole life policies as a savings vehicle that can also be borrowed against at low or canceled out rates of interest.
Whole Life Policies and Cash Flow Banking
Whole life policies are valid for the entire duration of the policy holder's life. They do not expire the way term life policies do. What's more, they also accrue a cash value.
Once this cash value reaches a certain level, it can be borrowed against by the policyholder. The borrowed cash can then be repaid at will, providing that the policy does not lapse.
When used this way, whole term policies can provide a valuable source of cash flow for the holder. To get a true idea of why whole life insurance can provide you with your own "cash flow bank," let's take a detailed look at the benefits of borrowing from a whole life insurance policy.
The Benefits of Cash Flow Insurance
If structured correctly, a whole life policy can provide several benefits around cash flow, borrowing, tax savings, and more.
Cash flow insurance through the infinite banking concept makes borrowing easier, cheaper, faster, and reduces the opportunity cost associated with utilizing cash savings.
The Capacity for "Interest-Free" Borrowing
One of the attractive advantages of using a whole life policy as cash flow insurance is that in some cases, you can borrow from them for very little to no interest.
When borrowing against your cash value, the insurer will charge you interest on the loan. However, if you take out a whole life policy that allows for non-direct recognition policy loans, your cash value won't be touched. Instead, the insurer will lend you money from an independent account that they own.
This means that although you will be charged interest, your cash value won't be reduced, and will continue earning interest and dividends. In some cases, the interest and dividends will be able to cancel out the interest on the loan amount.
In others, you may even be able to make a marginal profit on your loan—something almost unheard of.
Swift Access to Cash Flow
When borrowing from a whole life insurance policy, you don't need to go through an approval process to receive your loan. All you need to do is request it.
This means no credit checks or drawn-out waiting periods. Instead of waiting days or weeks for approval, you can have the money in your account within a few days.
Loans Do Not Show on Your Credit Report
Loans from whole life insurance policies do not show up on your credit report, as they are privately done between you and your insurer.
If you are looking for other types of credit, such as a home loan, and want the best interest rate and terms, this can be of great benefit.
Flexible Terms
Another key benefit to cash flow insurance using whole life policies is flexible loan terms. You are free to pay the loan back at any point. This poses great advantages to business owners, such as contractors.
Contractors frequently struggle with insufficient cash flow as they often need to foot project costs for several months before their lump sum payment comes in. In these types of circumstances, having your own "cash flow bank" with little-to-no interest and highly flexible terms is ideal.
You do, however, need to ensure that the interest on your loan doesn't mount up and cause your loan to exceed the cash value of your policy. If this happens, your policy will be in danger of lapsing.
Tax Savings
The other benefit of private family banking and cash flow insurance is that the tax on the growth of whole life policies is deferred. Additionally, the death benefit is non-taxable.
Stable Growth
Another key perk to infinite banking is stable growth rates. If you choose a policy from a mutually owned life insurance company, the worth and growth are more reliable than many other investment vehicles that are tied to the stock market. This is because these policies are invested in non-correlated assets.
Do You Want to Learn More About Infinite Banking?
Infinity banking and the use of correctly structured whole life policies can provide business owners and families with a valuable source of cash flow insurance.
Besides this, private family banking also offers unique tax benefits and can be an impactful wealth-building tool.
If you want to learn more about the infinite banking concept, you have come to the right place. To get savvy about family banking, you can take advantage of our free course, or tune into our podcast.
If you are looking for assistance in implementing the infinite banking concept, feel free to contact us. We specialize in helping families and individuals achieve financial freedom and resilience via the infinite banking strategy.
Home » Cash Flow Insurance With Infinite Banking: What You Should Know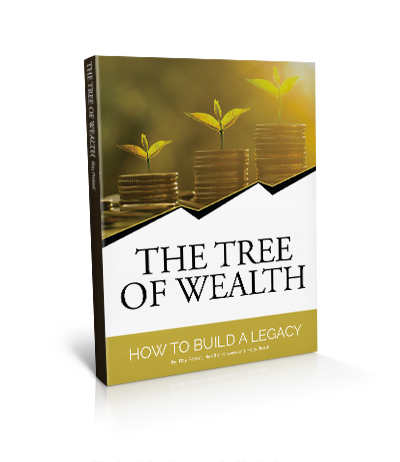 The Tree of Wealth: How to Build a Legacy FREE EBOOK