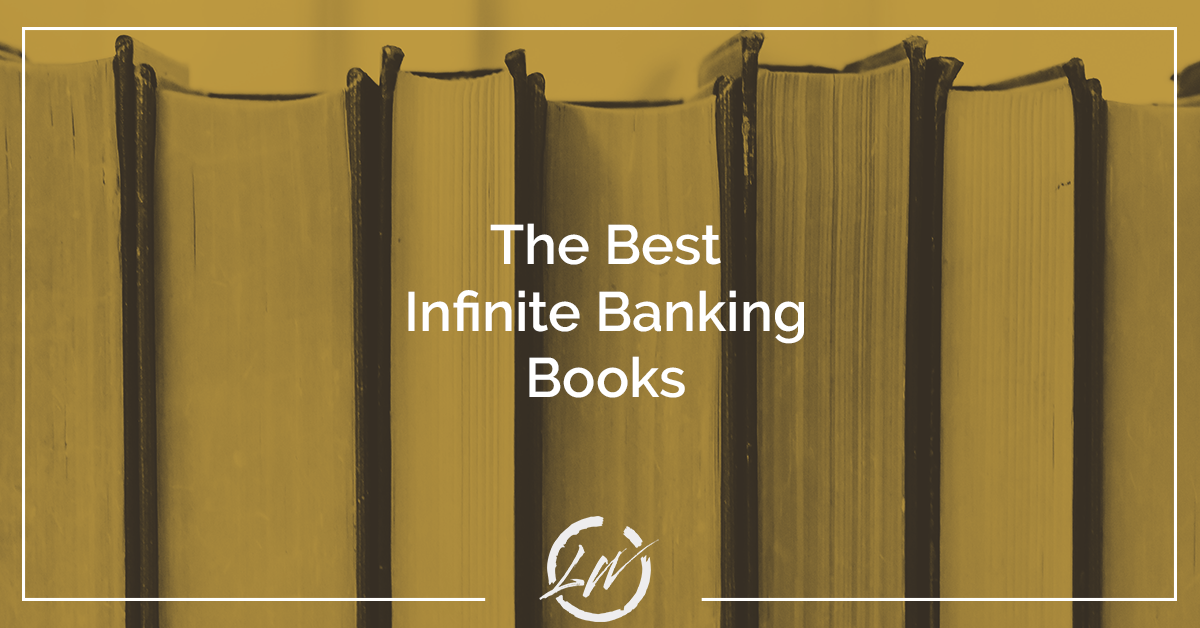 Best Infinite Banking Books
Infinite banking can be a complex subject for a beginner, but understanding the strategy and eventually learning to master the infinite banking concept can help put people on the path toward financial freedom. Here are the best infinite banking books to help you build wealth with IBC.
Becoming Your Own Banker
Becoming Your Own Banker is the book that started it all. It is one of the most important books to read before starting an infinite banking journey. It was written by R. Nelson Nash, a financial expert that used his experience in life insurance, forestry, and real estate to define the infinite banking concept. 
Becoming Your Own Banker summarizes the core infinite banking concepts. The book consists of five sections and 20 chapters. The first few sections discuss Nash's background and what led to the creation of the infinite banking concept. The final sections explain how to build and maintain your own banking system. The book is a must-read for anyone interested in taking control of their financial situation through infinite banking.
To learn more about Becoming Your Own Banker, read the book summary or purchase the book on Amazon.
Building Your Warehouse of Wealth
Building Your Warehouse of Wealth is a follow-up to Nash's first book (discussed above.) It was released a few years after Becoming Your Own Banker and looks at similar themes and concepts discussed in the first book but with new material and insights.
The main difference between Nash's two books is that Building Your Warehouse of Wealth focuses more on his worldview and how it ties into the infinite banking concept and discusses core principles, and provides financial education and wisdom. However, Nash also connects his teachings to the Christian faith and views on government involvement in personal finances. Building Your Warehouse of Wealth is an excellent addition to your library and will complement your ownership of Becoming Your Own Banker. Find it on Amazon.
Bank On Yourself: The Life-Changing Secret to Growing and Protecting Your Financial Future
Bank On Yourself is a New York Times Bestseller (2010) written by Pamela Yellen. She is a consultant to financial advisors and has been working in the financial field since 1990. In her career, she has investigated many financial tools and methods to grow wealth but found they did not do what they promised. It wasn't until she found herself in financial trouble that she realized the power of dividend-paying whole life insurance policies.
Bank On Yourself reveals how people can take control of their personal finances and secure their financial future. In the book, readers will learn how to:
Have a simplified and reliable financial plan with predictable retirement income

Ditch the volatile and unpredictable stock and real estate markets

Get back the money spent on cars, education, vacations, etc.

Become your own financial source and recapture interest and control that would have been given to banks and other finance companies
Learn more about the Bank On Yourself concept on the official website or by purchasing the book (See it on Amazon). More information can be found in the follow-up book, The Bank On Yourself Revolution (Also on Amazon). This book looks at similar concepts and discusses success stories from people that have adopted the Bank On Yourself strategy. 
The And Asset
The And Asset was written by Caleb Guilliams, founder and CEO of BetterWealth, a company focusing on financial education. He is a young entrepreneur who started in the financial world in his teens. Through the years, he has used his education, experience in the investment world, and two years spent learning from top financial experts to discover strategies and principles to create and protect wealth.
One of the ways Guilliams shares his knowledge is through The And Asset. It explains processes and strategies that will allow people to take control of their finances. For example, readers will learn how to earn uninterrupted compound interest and how to use that interest to finance cars, real estate, investments, etc.
More information on The And Asset can be found on the official website: https://www.andasset.com. The book can be purchased on the site or through Amazon and other book retailers.   
Killing Sacred Cows: Overcoming the Financial Myths That Are Destroying Your Prosperity
Killing Sacred Cows is a New York Times and Wall Street Journal bestseller written by Garrett B. Gunderson with Stephen Palmer. Gunderson is an entrepreneur, financial advocate, and founder of Wealth Factory. He has dedicated his career to simplifying personal finance and debunking myths that hinder economic prosperity. Palmer is a ghostwriter and author.
In Killing Sacred Cows, Gunderson exposes common fallacies and traditions relating to personal finance. Some subjects he tackles in the book include:
Traditional and "safe" investment plans (e.g., 401k)

Conventional retirement plans

Net worth and cash flow

Money usage

Debt

Hidden factors causing financial struggles
Learn more about Killing Sacred Cows and its author on the Killing Sacred Cows website. The book can be found on Amazon or through other retailers.
What Would the Rockefellers Do?: How the Wealthy Get and Stay That Way… and How You Can Too
What Would the Rockefellers Do is another book written by Garrett Gunderson. It looks at the financial strategies used by the Rockefellers, a family with one of the world's largest fortunes.
The Rockefeller family has managed to protect and grow their wealth for several generations. The book talks about how the family did this and how others can employ the Rockefeller Method in their lives. Some topics discussed in the book include:
Improving your cash position and finding hidden money

Boosting low-paying savings accounts

Improving retirement income without taking additional risks

Making money when making big purchases
The book can be found on Amazon or through other fine booksellers.
Heads I Win, Tails You Lose: A Financial Strategy to Reignite the American Dream
Heads I Win, Tails You Lose is written by financial strategists Patrick H. Donohoe. He is the president and CEO of Paradigm Life and PL Wealth Advisories, companies committed to teaching clients how to create and build wealth for themselves and their heirs.
The book shares financial secrets used by the wealthy that will help lead to financial freedom. In addition, it discusses managing money through life insurance and financial strategies that help readers secure personal wealth and their financial future. It is available on Amazon.
Live Your Life Insurance & Busting the Life Insurance Lies: 38 Myths That Sabotage Your Wealth
These two books are part of a series written by Kim D. H. Butler (Busting the Life Insurance Lies is co-authored by Jack Burns and James Ranson). Butler is the founder and president of Prosperity Thinkers, a personal finance firm that aims to help clients build wealth and take control of their finances. She has been part of the financial industry for many years and uses her knowledge to help clients create wealth-building financial strategies using whole life insurance.
Live Your Life Insurance is a guide to whole life insurance and how it can be used to help build financial security. It also looks at ways to best use the policy regardless of age (Get it on Amazon).
Busting the Life Insurance Lies looks at 38 common misconceptions about life insurance. The goal is to help demystify life insurance policies and learn how they can be used to benefit policyholders while alive (buy the book on Amazon).
Living Wealth ebooks
We have produced three infinite banking ebooks that are free to download from this website.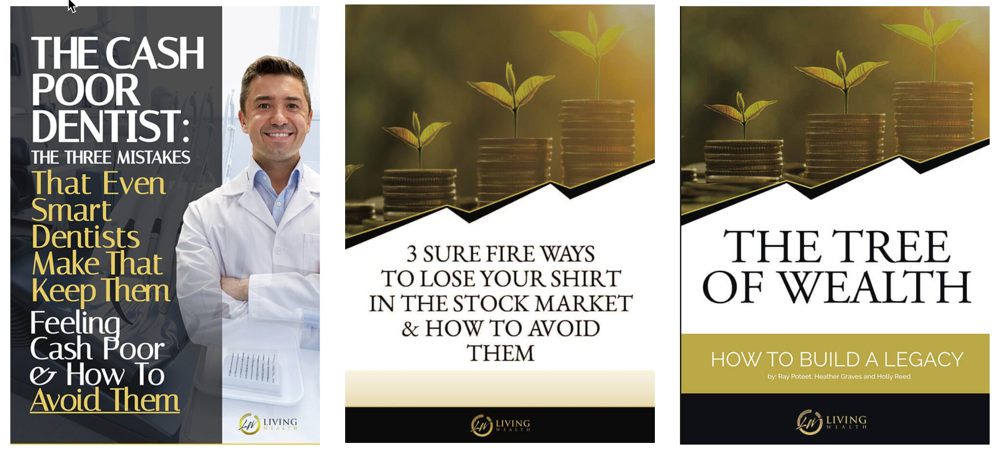 They include:
The Cash Poor Dentist: The Three Mistakes That Even Smart Dentists Make That Keep Them Feeling Cash Poor & How to Avoid Them 
3 Surefire Ways to Lose Your Shirt in the Stock Market and How to Avoid Them
The Tree of Wealth 
Need advice or further information?
The Living Wealth team is here to guide you through your journey to financial freedom. Our website is filled with great infinite banking resources to get you started, and our team of experts is there to help you every step of the way. Here are some handy learning resources that you can access to get your questions answered:
Home » Best Infinite Banking Books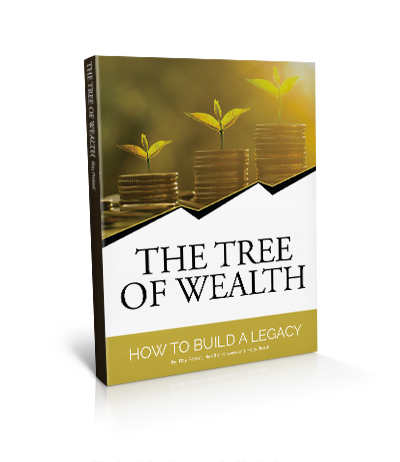 The Tree of Wealth: How to Build a Legacy FREE EBOOK