Living Wealth Virtual Workshops
We feel strongly that these workshops are crucial because the deeper concepts of Infinite Banking aren't always the most straightforward grasp and implement. At first blush, it can seem as complicated as it has ways of growing and protecting your money in general. The best solution is to receive answers while face-to-face with trusted guide.
Take advantage of our expertise so you can get the best and easiest solution: receive answers from a trusted guide…
These virtual workshops are FREE to attend. Our mission is to help you make 2020 a breakout year for your financial freedom and security.
Index Mutual Funds vs. the Strength of Mutual Dividend Paying Whole Life Insurance
Are you in or near retirement? Do you think about retirement? Have you lost a lot of money in the last month by having a 401K? Are you considering purchasing index mutual funds?
If you answered yes to any of these, join Holly as she explains why indexing can be a disaster for regular people. Holly will educate you on why people believed Index Mutual funds were a good idea, and who benefits the most from index mutual funds.
Holly will look at what happened with index mutual funds (the primary funding source for 401Ks) during the last financial crisis and what could happen in 2020. Holly will share some of the opportunities currently with your 401K and will present another option to indexing that she believes is the better option when compared to indexing, which is owning and purchasing dividend-paying whole life insurance.
When: Tuesday, April 14, 2020 @ 3 PM CT / 4 PM ET
Hosted by: Holly Reed
Behind the Scenes with Ray, Holly, and Nate
We will share our story and how Living Wealth got started with Infinite Banking. Also, learn the reason behind Living Wealth and why we do what we do. The virtual workshop will include a question and answer session with the panel.
When: Tuesday, April 28, 2020 @ 3 PM CT / 4 PM ET
Hosted by: Ray Poteet, Holly Reed, and Nate Scott
Financial Stress & How to Eliminate It
People are dying from COVID-19 every day, yet more people will die from economic depression. Did you know that even unemployment lowers the lifespan significantly?
Holly will explain the two types of financial categories most individuals fall into and how to get out of being a debtor or saver and become a Wealth Creator. Learn how purchasing individual dividend-paying whole life insurance can bring financial freedom and peace to your life. Holly will explain why this type of life insurance is safe, why banks have bought it and how you too can purchase it. Come listen to Holly's story and how you also can create a legacy for your family and future.
When: Thursday, April 16, 2020 @ 3 PM CT / 4 PM ET
Hosted by: Holly Reed
Business Owners and the Power of Using a Policy
When: Tuesday, April 21, 2020 @ 3 PM CT / 4 PM ET
Hosted by: Nate Scott
Living Wealth is temporarily transitioning to live free virtual workshops due to current events. These are a great way to protect your health and safety as well as that of our staff. Plus, you'll receive all the same benefits from the comfort of your home. All you need is a computer, tablet, or smartphone and internet connection to attend.
Get on the notification list by clicking on the calendar graphic below. You will receive updates on weekly virtual workshops and other highly useful tools and information.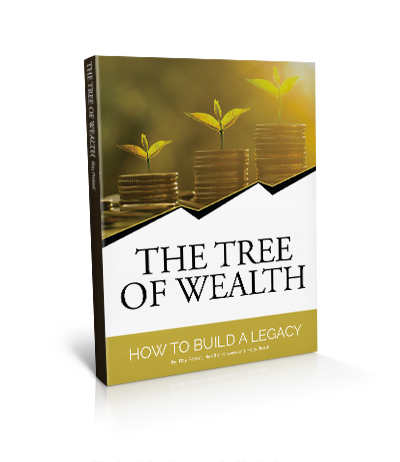 The Tree of Wealth: How to Build a Legacy FREE EBOOK