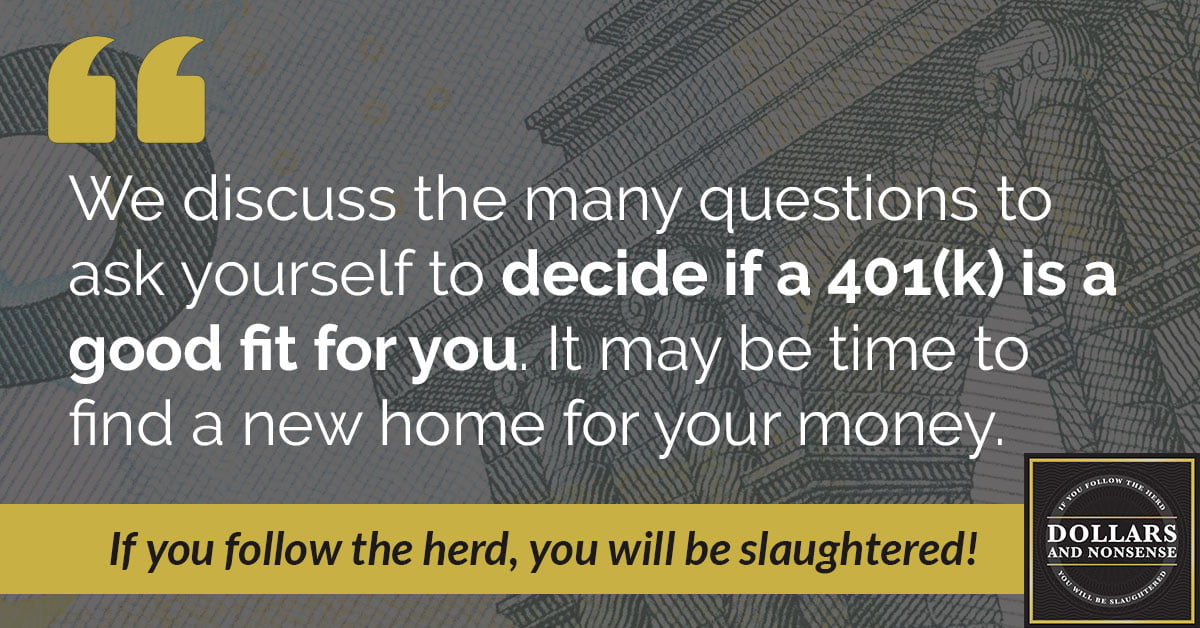 E46: How to Decide if 401(k) Match is Best For You
The 401(k) match is probably the most common tool used by Americans today as they try to save for the future. But is it right for you? In this episode, we will discuss the many questions to ask yourself to decide if it is a good fit for you. Your home may need a new home.
People ask us a question almost every day, "What should I do with my 401(k)?" The answer is not black or white. It requires asking critical questions that will help you make the right decision for your circumstances.
There are several inherent problems with the 401(k). However, the main redeeming factor in them is the employer match.
But most of the people we've spoken with on a daily basis are only doing this because everybody else is doing it. And they don't know what else to do. The truth is this: Most people know little to nothing about what's going on with the money inside their 401(k).
Questions to Ask about 401(k):
Why are you doing the 401(k) and is it something you genuinely believe is best for you?
Is it giving you a false sense of security?
Is the match really a good deal?
Do you believe taxes are going to go up or down over the next 10 to 20 years?
How high are the fees compared to other tools?
How well does the mutual fund the 401(k) perform relative to the rest of the market?
Is the marketing going to continue going up or is it due for another recession?
Are you willing to lock up your money where it's practically inaccessible for the foreseeable future?
Is the number you see in your account the real dollar figure or does it change drastically when taxes and fees are calculated?

Tweet This

Tweet This
Resources:
Related Posts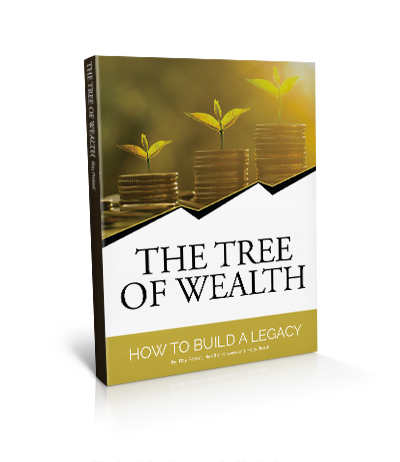 The Tree of Wealth: How to Build a Legacy FREE EBOOK