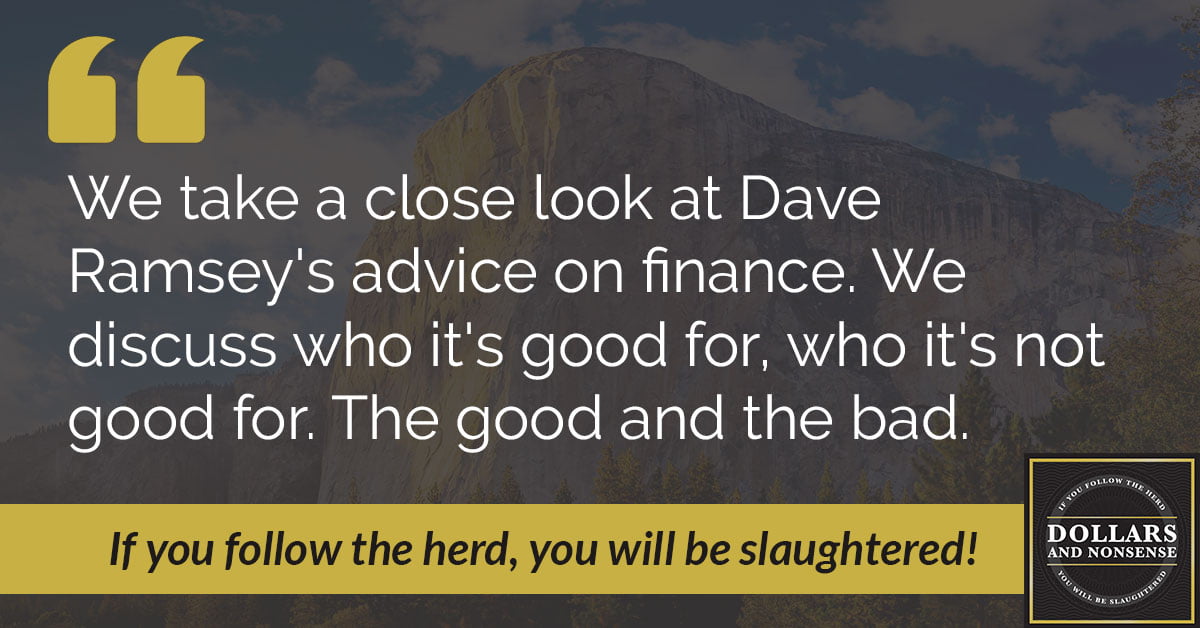 E32: The Best and Worst of Dave Ramsey's Advice
In this episode, we take a close look at Dave Ramsey's advice on finance. We discuss who it's good for, who it's not good for, some things that he says that is great advice, and other things that some would say would be poor advice.
A lot of us know who Dave Ramsey is. He is on 500 radio stations across the US.
Some of what Ramsey shares is good and some we would call poor advice. So you need to start asking yourself this question, "Does this make sense?"
The best thing is that he helps people that do not know how to control their spending or to live within their means. And he does teach a disciplined approach to actually budget and live within your means. His advice and strategies are great if you're struggling to get a system in place that gives you the ability to start saving.
The Best and Worst Dave Ramsey's Advice Topics Discussed:
Who the advice is good for
Who the advice is bad for
The wisdom of having an emergency fund
Budgeting and living within your means
The advanced topics Ramsey leaves out
How you're drawn into the stories and miss asking the hard questions
When "buying term and investing the difference" isn't the right decision to make
The different kinds of whole-life insurance policies and their annual growth rates
The whole truth about mutual funds generating a 12%  rate of return
Doing the math on mutual funds for retirement
The hidden fees not accounted for eating up wealth
How whole life stacks up against mutual funds
The differences between good debt and bad debt
What the wealthy high-level financial players like Robert Kiyosaki do
When Dave Ramsey doesn't follow his own logic and math with home mortgages
Want Financial Freedom?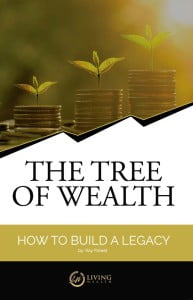 Start your journey to financial freedom with this first step.
Get our 122 page eBook The Tree of Wealth here now.
Episode Takeaways:
Home » E32: The Best and Worst of Dave Ramsey's Advice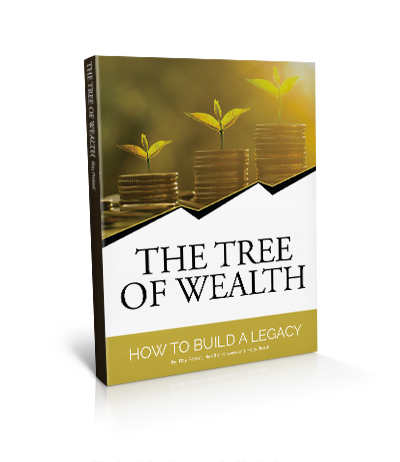 The Tree of Wealth: How to Build a Legacy FREE EBOOK