Denver, CO Workshop
Denver, CO Workshop


August 17, 2016 - August 20, 2016




8:45 am - 9:00 pm
Here Is How To Signup
INSTRUCTIONS for Denver Workshops held August 17-20, 2016:
Supply the number of free tickets for the people in your party that you are registering for this workshop.
Click on "VIEW EVENT CART"
On the next screen, Click on "Proceed to Registration"
On the Registration screen please supply information for each attendee (spouse, guest, family members, etc).
On the Registration screen please choose the workshop sessions you wish to attend.
Click PROCEED TO FINALIZE REGISTRATION
Program Description and Agenda: Beginner's Workshops
The Beginner's Workshop is the perfect place to attend to get your perspective aligned with banking once again and to refresh yourself on the power of banking. It's also an amazing opportunity to invite your friends and family so they can understand how profitable it is to become your own banker!
Here is what we'll cover:
How keeping your money in motion is better than letting it sit
How the banking business works
How to recapture the cost of cars and even make a profit on them
A real life example of using the system to recapture over $400,000 of debt in under 5 years
Program Description and Agenda: Advanced Workshops
The Advanced Workshops are designed for existing clients who are looking for more advanced strategies to be working with their policies. We will cover more of the advanced ideas of banking, but also leave plenty of time open for discussion and questions and let the audience dictate the topics we cover.
Program Description and Agenda: Business Owner Workshops
If you're in business, you really won't want to miss this. We will give insight on some brand new ideas to incorporate Banking into your business' future. I encourage every business owner to attend this workshop, as I believe the understanding brought about will bring an entirely new arena on how to work with your policies.
Program Description and Agenda: Family Legacy Workshops
This workshop will be all about how to get the next generations involved in banking, how to best pass on the financial legacy that will be created, and how the next generation can steward what you receive most efficiently.
I am hoping that not only you attend, but that you also bring your children (preferably age 15+) to introduce them to the banking idea and prepare them for the inheritance they will receive in the future, as well as to help get them incorporated into your family banking system currently to keep as much money in the family as possible.
Program Description and Agenda: Rabbi Lapin
Rabbi Lapin will focus his time on sharing Ancient Jewish Wisdom, especially in how it applies to business and finances today. Rabbi Lapin never disappoints and has spoken at many of our events with amazing success.
Here is a preview of your workshop schedule. 
Wednesday August 17th Morning
Beginner's Workshop 8:45-Noon with Registration from 8:45-9:15 a.m. and the Workshop – starts at 9:30 a.m.
Wednesday August 17th Evening 
Advanced Workshop 6:30-9:00 p.m. with Registration from 6:30-7:00 p.m. and the Workshop starts at 7:00 p.m.
Thursday August 18th Morning
Advanced Workshop 8:45-Noon with Registration from 8:45-9:15 a.m. and the Workshop – starts at 9:30 a.m.
Thursday August 18TH SPECIAL AFTERNOON SESSION WITH RABBI DANIEL LAPIN
Rabbi Daniel Lapin Session: 1:30-5:00 p.m.
Thursday August 18th Evening
Beginner's Workshop 6:30-9:00 p.m. with Registration from 6:30-7:00 p.m. and the Workshop starts at 7:00 p.m.
Friday August 19th – BUSINESS OWNERS SESSIONS
Business Owners Session: 9:30 a.m. to 1:00 p.m. with Registration: 9:30-10:00 a.m. and the Session Starts at 10:00 a.m.
Saturday August 20th – Family Legacy Session
Family Legacy Session: 9:30 a.m. to 1:00 p.m. with Registration 9:30-10:00 a.m. and the Sessions starts @ 10:00 a.m.
President, The American Alliance of Jews and Christians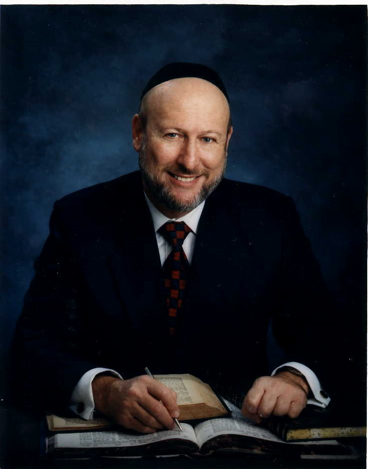 America's rabbi: A gifted communicator and ardent advocate for faith, family & fortune; Jewish community leader; broadcaster; scholar; speaker, and author.
Rabbi Daniel Lapin, noted rabbinic scholar, best-selling author and host of The Rabbi Daniel Lapin Radio Show on San Francisco's KSFO is one of America's most eloquent speakers. He is famous for his ability to extract life principles from ancient Jewish wisdom and make them accessible to people of all background in entertaining and practical ways.  His books and audio CD programs are credited with encouraging vast numbers of Christians and Jews to re-embrace their respective faiths.  Newsweek magazine included him in its first list of America's fifty most influential rabbis.
With his wife Susan he hosts the daily TCT television show Ancient Jewish Wisdom.
He is president of the American Alliance of Jews and Christians, the national organization promoting Biblically-based Judeo-Christian values.  Through his books, broadcasts and speeches, he has become one of America's most compelling and persuasive voices in defense of what he calls Ethical Capitalism.
Before immigrating to the United States in 1973, Rabbi Lapin studied Torah, physics, economics and mathematics in Johannesburg, London and Jerusalem.  This seemingly unlikely combination forms the bedrock of his conviction that no conflict exists between the physical and spiritual, virtue and strength, or faith and wealth.
Lapin was the founding rabbi of Pacific Jewish Center, a now legendary Orthodox synagogue in Venice, California.
"The more things change, the more you must depend upon those things that never change" is a theme that the rabbi injects into his presentations.  With his compelling application of permanent principles that address the practical problems that plague individuals, families and our nation, he has won the admiration of followers and fans all around the world.
Rabbi Lapin is a frequent speaker for hundreds of trade groups, political, social and civic institutions, financial conferences, organizations, and companies.  He speaks regularly at universities, synagogues and churches throughout the country.  He regularly appears on both national and local radio and television shows.
Rabbi Lapin is a noted writer.  His articles have appeared in the Wall Street Journal, National Review, Commentary, The Jewish Press, The American Enterprise, The Washington Times, Crisis, and other publications.  His first book, America's Real War was a national best seller. His second book Buried Treasure; the Secrets for Living from the Lord's Language, was published in 2012.  His best-seller Thou Shall Prosper: The Ten Commandments for Making Money published by John Wiley in 2009 has also been translated into Chinese and Korean. His latest project is the production of audio CD's that present thousands of years of Jewish wisdom emanating from the Bible, in ways that enhance peoples faith, finances, and friendships.
An enthusiastic boater who has sailed his family across the Pacific in their own boat, Lapin lives with his wife Susan who home schooled their seven children on Mercer Island, Washington.
Address:
4040 Quebec Street
,
Denver
,
Colorado
,
80216
,
United States