E7: Paying Yourself First
In this episode, Nate and Holly offer the keys to escaping financial bondage. As many Americans become slaves to debt, our hosts reveal how you can separate yourself from the herd's mentality by paying yourself first and having your money work for you.
Listen in as Nate and Holly also touch on:
The benefits of living on less than you make
How financial freedom can lead to financial success
Budgeting around your savings
Why you should direct deposit to yourself
 Episode Takeaways:
There's not much difference between being a slave to one master or many. That's what most people are doing; they're walking around in financial bondage.
So one of my keys is to budget around your savings. That's what we mean when we say pay yourself first. And as Holly said, automatically move money, almost like a bill, that gets into a place you're not going to just go and spend it.
Normally the people who spend and then save are working for the people who save and then spend. There's a golden rule out there—we know the common one, but it's also "Those who have the gold make the rules."
It doesn't take that much time to sit down in your life on a daily basis and say what can I cut out that is a need versus a want? Or what am I paying for that I'm not using? Such as cable TV or gym memberships. There's all kinds of things out there that we pay for that we don't necessarily need.
Understand that even though that's a premium payment, you've now paid yourself by making that premium payment.
Without paying yourself first and living on less than you make, if you spend every dollar, you'll never be financially free.
Want Financial Freedom?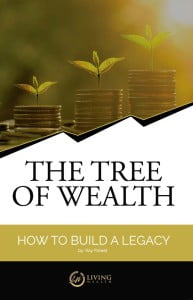 Start your journey to financial freedom with this first step.
Get our 122 page eBook The Tree of Wealth here now.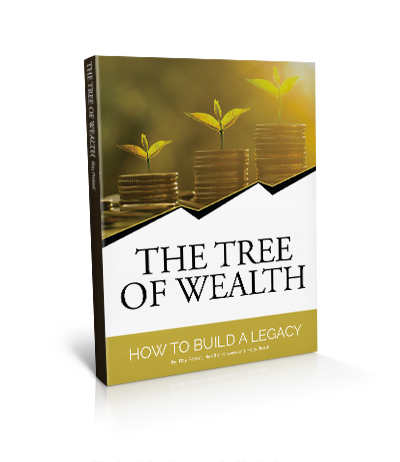 The Tree of Wealth: How to Build a Legacy FREE EBOOK