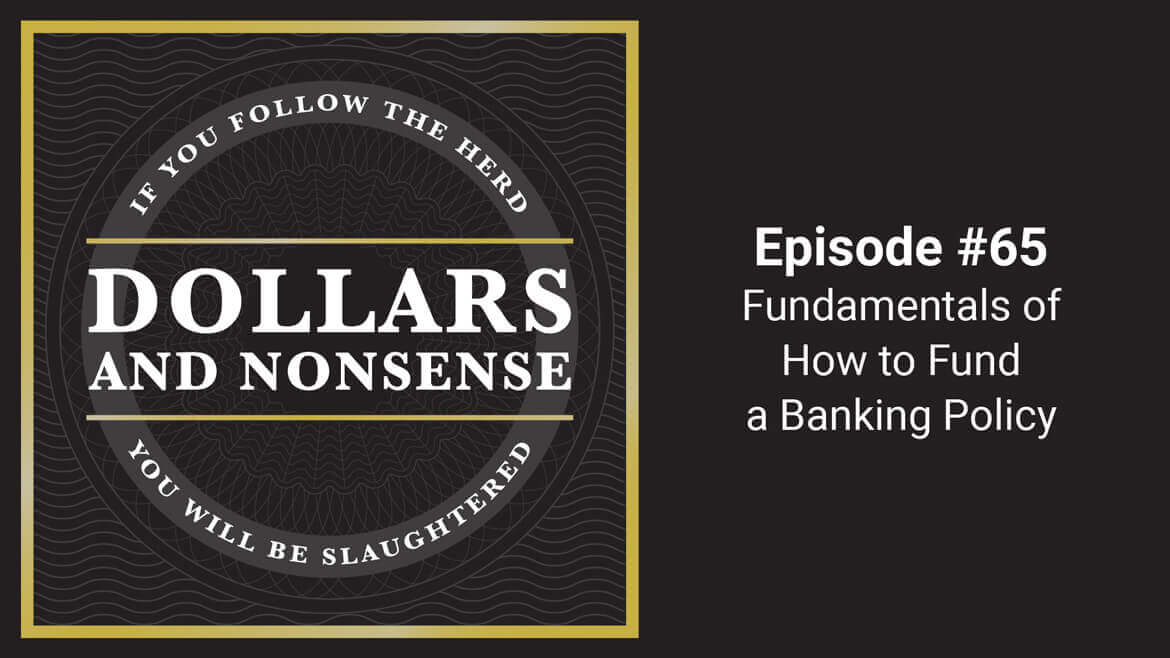 E65: How To Make Money from Taxes Using Infinite Banking
Special guest Ray Poteet joins us to discuss how you can use infinite banking to make money from taxes each year.
Taxes are such a significant and stressful burden for most people. The good news is there is a way to not only reduce the stress of paying income taxes, but there's also even a way to profit from them. For the last two years, Ray has shared with clients a system to recapture money spent on income taxes. Today, he'll share it with listeners.
Make Money from Paying Income Taxes:
The story of when the method first occurred to Ray
The simple system for paying income, property taxes, and charitable giving through policies
The two rules: paying yourself first and paying yourself interest
Why using separate policies is important to the process
How the math works
Episode Takeaways:
Episode Summary: How To Make Money From Taxes Using Infinite Banking 
In episode 65, Raymond (Ray) Poteet is back as the special guest to talk about how to eliminate stress during tax season. The podcast focuses on how to use infinite banking to pay income taxes and make additional money while doing so. Yes, how to make money from taxes. Ray shares the system he uses to pay income taxes, how he started using it, and tips to implementing the system successfully.
Who is Ray Poteet? 
Ray is the founder of Alpha and Omega Financial Services in Lawrence, Kansas. He has several years of experience in the financial field. He began his financial career selling products such as life insurance but has since shifted his focus on infinite banking. Through the years he has accumulated several accreditations and honors including, Chartered Financial Consultant, Life and Qualifying Member of the Million Dollar Round Table, and more. It is no surprise that he had been able to help several clients navigate their finances and become their bankers. Outside of the financial world, Ray is a devout Christian and ensures that his work efforts align with his spiritual beliefs. 
How Ray came to use infinite banking make money from taxes
Ray first started using infinite banking to pay income tax in 2006. Throughout the years prior, his income had been increasing; as income increases, so do taxes. Raymond decided to borrow from his policies to pay the government. He believed that doing so would not be a problem because he felt that he would be motivated to pay it back. This ended up being a system that worked to manage his taxes. However, he later realized that it was also making him money. 
"As income goes up, your giving goes up." 
In 2009, Ray and his accountant decided to look at the numbers. They realized that the policies were growing and he was left with more money in the policies than he initially had borrowed. During this time, his church had been going through renovations, and Ray was able to give a portion of the surplus in the policy to help the church do this. Essentially, the system gave Ray the freedom and security to be able to give back more; this is something that he continued to do in subsequent years. 
How to use the make money from taxes system
"I see the policy, I say, as a holding tank, a checking account." 
Generally speaking, when you take money out of a checking account, you want to start putting it back in once you get the chance. With a checking account, you are putting that money back into the account itself. The system uses the same concept, except you are putting the money back into the policy which you took the loan from and paying interest. 
"You just take those three, [income tax], property, charitable giving… divide by 12, add a little bit, that's the interest. Following the rules, pay yourself, pay yourself interest."
Ray suggests that one of the best ways to use the system is to have one policy set aside to pay for taxes. Income tax, property tax, and charitable giving are all non-deductible expenses and have different interest rates than other expenses. It will be easier and often less work for you in the end if you separate deductible and non-deductible expenses across different policies. This will ensure you are not stuck trying to figure out the interest when you have to pay the interest on one and not the other, and so on. As Nate notes, you will not be scrambling to find money when tax season comes around or going to a policy, expecting to use the money to find out you used it for something else. Holly suggests that it may be beneficial to separate the expenses further – use one policy for income tax, another for charitable giving, and so on. Essentially, doing this will help eliminate some of the guesswork involved in paying back the loan and interest. 
Why is this money-making system beneficial? 
When Ray realized this system was able to make additional money, he shared this with clients in 2006 and had continued to do so today. He has found that many have the same results.
"You really start seeing the math, but it's the emotional side that you can't really lay your finger on…"  
Ray shares a particularly memorable experience from earlier that day. His client borrowed from his policy the previous year to pay income taxes and wanted to do the same this year. He and his wife were stressed that there would not be money left over if he did so. Once they looked at the numbers he realized there was more money in the policy than the previous year. The man was puzzled, but pleasantly surprised. He decided not to question it. He then shared with Ray that with this surplus, he will be able to take his grandchild on a couple of trips. This was a rewarding experience for Ray. It reminded him of the trips he took with his children and grandchildren. He used to feel guilty and worried about recovering from the cost of these trips. Fortunately, with infinite banking, those fears are taken away. 
Holly and Nate have had similar experiences with their clients. When they realize extra money has been made many are shocked but joyful that they can now use the profit for other things. 
"It is true that just the feeling of relief, control, and security that I've seen people get when they plug in the infinite banking system. It can make them feel confident, in control, in charge, and feel good about it. There is no longer a concern about taxes again." 
Paying taxes is often stressful for a lot of people. Infinite banking can help lessen or relieve this burden if followed correctly. When you use this make money from taxes system, you no longer have to put yourself in a bind to pay your taxes; you know how much money is taken out, where to take it out, and how to pay it back. If you pay yourself back and pay yourself interest, you will often be left with more than what was initially borrowed. This leaves space to be more charitable and share your wealth with others. Essentially, this is another step towards financial freedom and security that you get from infinite banking. 
Additional Resources:
Home » E65: How To Make Money from Taxes Using Infinite Banking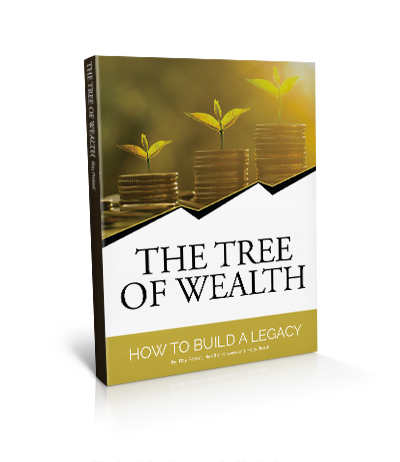 The Tree of Wealth: How to Build a Legacy FREE EBOOK