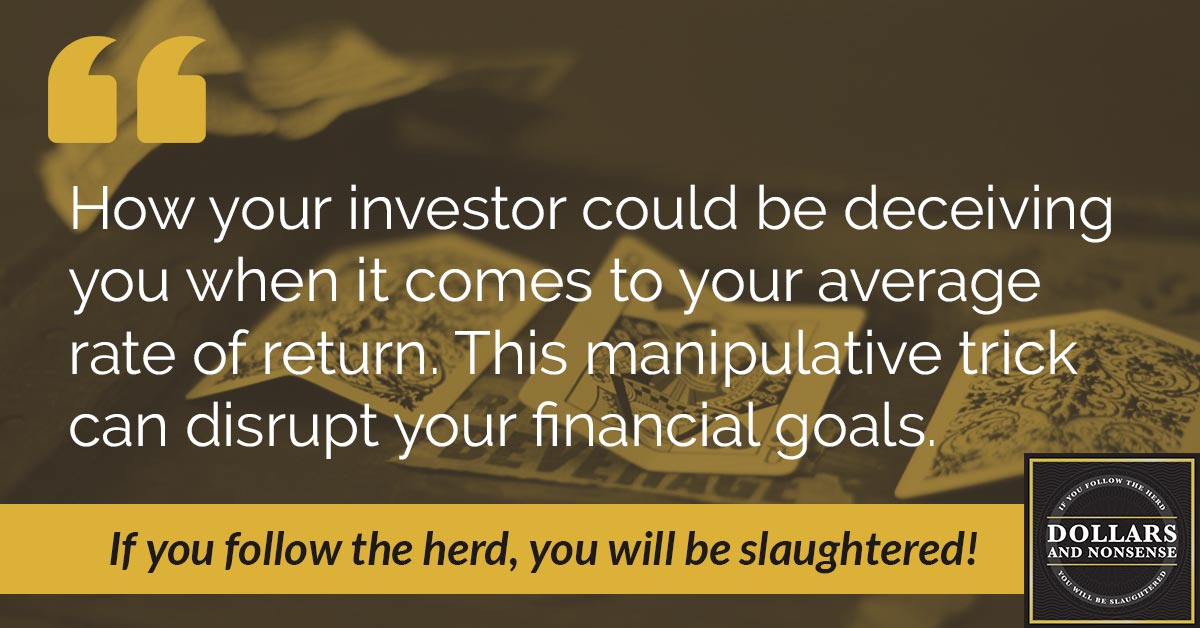 E6: Don't be Deceived by Rate of Return
Nate and Holly discuss how your investor could be deceiving you when it comes to your average rate of return. This manipulative trick can disrupt your financial goals without you even knowing it. Tune in to hear how you can be proactive in your banking and separate yourself from the crowd to gain real wealth.
Plus, learn the "Wal-Mart approach" to becoming wealthy that has created one of the most prosperous businesses in the world.
Deceived by Rate of Return Topics Discussed:
How you can still lose money with a positive average rate of return
Why investors are lying about your rate of return
How not to fall for your investor's advice
How to recapture money that's leaving
Why you should choose a whole life insurance policy instead.
 Episode Takeaways:
"With the average rate of return there are a lot of issues … It's always before fees, and [it] doesn't even include the impact of a down year—any time you have a down year in your portfolio, if someone hands you an average rate of return report, you can just rip it up, because it doesn't mean anything."

"Everyone's trying to show you a great picture of a return number to get you to invest with them, and now that everyone knows that the populace is so focused on rate, they'll manipulate the numbers and use deceiving measures to get you to invest with them, and most of the time it's not true."

"It's very easy to have a positive average return, which is displayed, but actually end up losing money. And people don't understand that. This is probably the first and biggest myth out there about rate of return: rate of return is a very manipulative number, a deceptive number, because people can just pull it out of their hat."

"One of the things we like about using life insurance policies [is] it's not really built on a rate of return. Rate of returns are deceptive, and people can manipulate those numbers. But inside of a participating whole life insurance policy, you don't have a guaranteed rate of return necessarily; it's actually a guaranteed cash value."
Want Financial Freedom?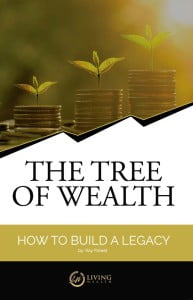 Start your journey to financial freedom with this first step.
Get our 122 page eBook The Tree of Wealth here now.
Related Posts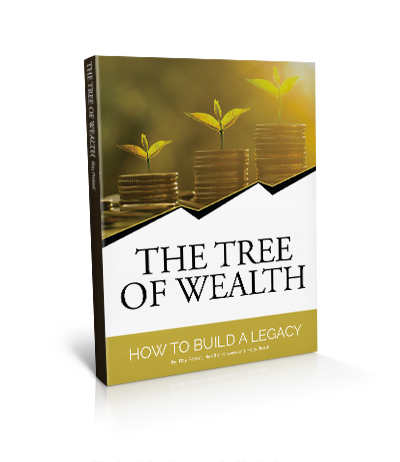 The Tree of Wealth: How to Build a Legacy FREE EBOOK