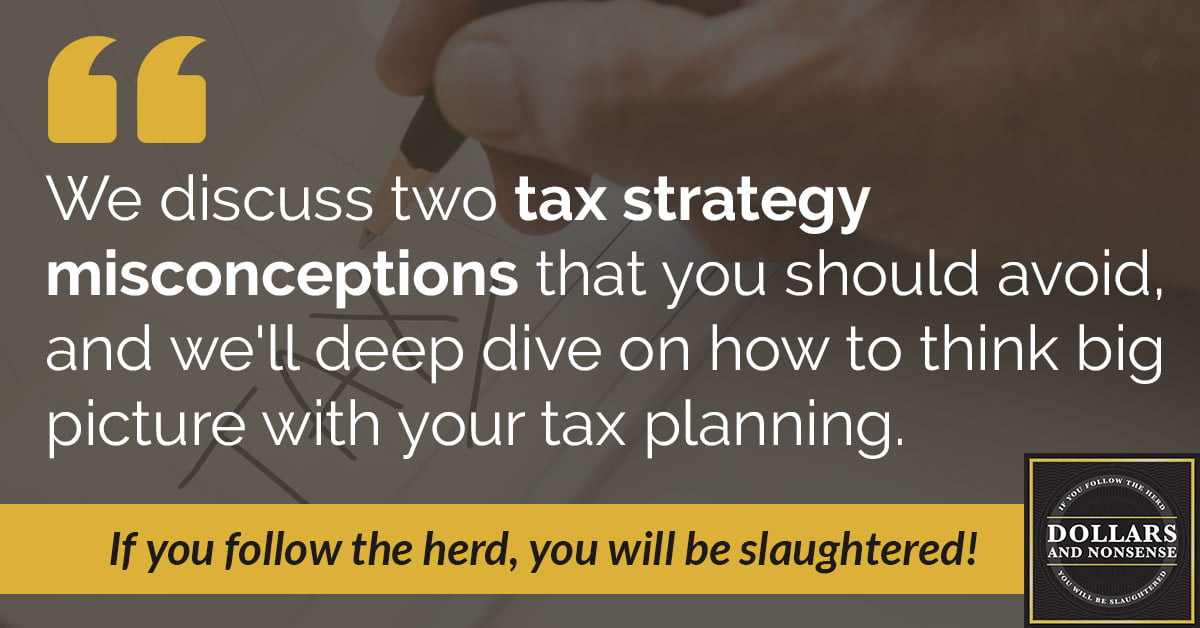 E56: Avoid These End of The Year Tax Misconceptions
In this episode, we discuss two end of the year tax strategy misconceptions that you should avoid. We'll also deep dive on how to think big picture when you're making your tax plan.
Sometimes, our well-meaning accountants make strategy suggestions. However, these suggestions may not feel quite right. This unease is especially true when you take the long view on your tax planning and question whether what you're doing is a tax saving or merely a tax deferment.
Join us as we explore two tax misconceptions that could end up costing you big money in the future.
Tax Misconceptions and Big Picture Planning for Taxes
What to do when your not in agreement with your accountant
When retirement plans create big tax misconceptions
The reality of tax saving vs. tax deferment
Using empirical data from the past to hedge bets on likely tax hikes in the future
Taking a big picture long view of taxes rather than a short-term view
The folly of the year-end "big spend" needlessly to save a little business owner's strategy
Episode Takeaways:
Episode Resources:
Related Posts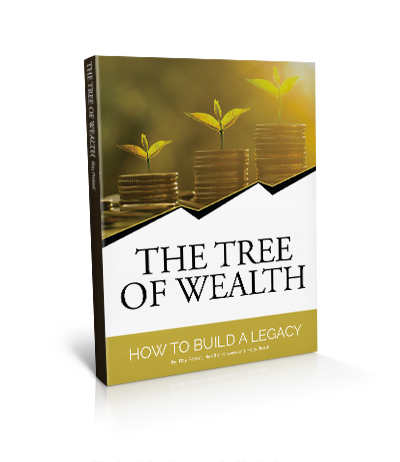 The Tree of Wealth: How to Build a Legacy FREE EBOOK