E5: Make Money like a Bank – The Top Mortgage Myths
Fifteen-year mortgage or thirty? In this episode of Dollars and Nonsense, Holly and Nate discuss which route you should choose to have more control over your money. Listen in as they also dispel the top mortgage myths leading individuals away from financial freedom.
It's time to start thinking like a bank and making money off your mortgage.
Bonus: Learn how to use your house to your advantage with the IRS.
Episode Takeaways:
"[Don't] go out and take the money that you would have normally sent to principal and throw it into something that's volatile. In other words, it wouldn't be too wise to go out and take the thirty-year mortgage and all those dollars that you would have sent on a fifteen-year to go make that investment elsewhere that could go belly-up."

"We need to start thinking like a bank thinks. And seeing our house as an asset and not the mortgage as a liability. And really start trading places with the bank and using what they've given us to be able to create more money and income for the future."

"We get so caught up in wanting to get the mortgage paid off that we lose sight that if we get it paid off, we no longer have the interest deductions, we no longer have the control of that money, [and] that house is not producing us any profit as far as getting all that principal paid in. We lose sight of the alternate form; we think the best thing we can do is to get our house paid off."
Related Posts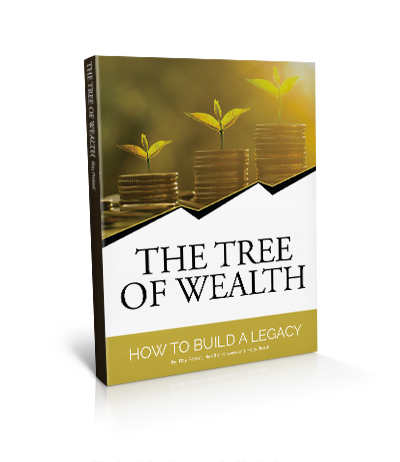 The Tree of Wealth: How to Build a Legacy FREE EBOOK