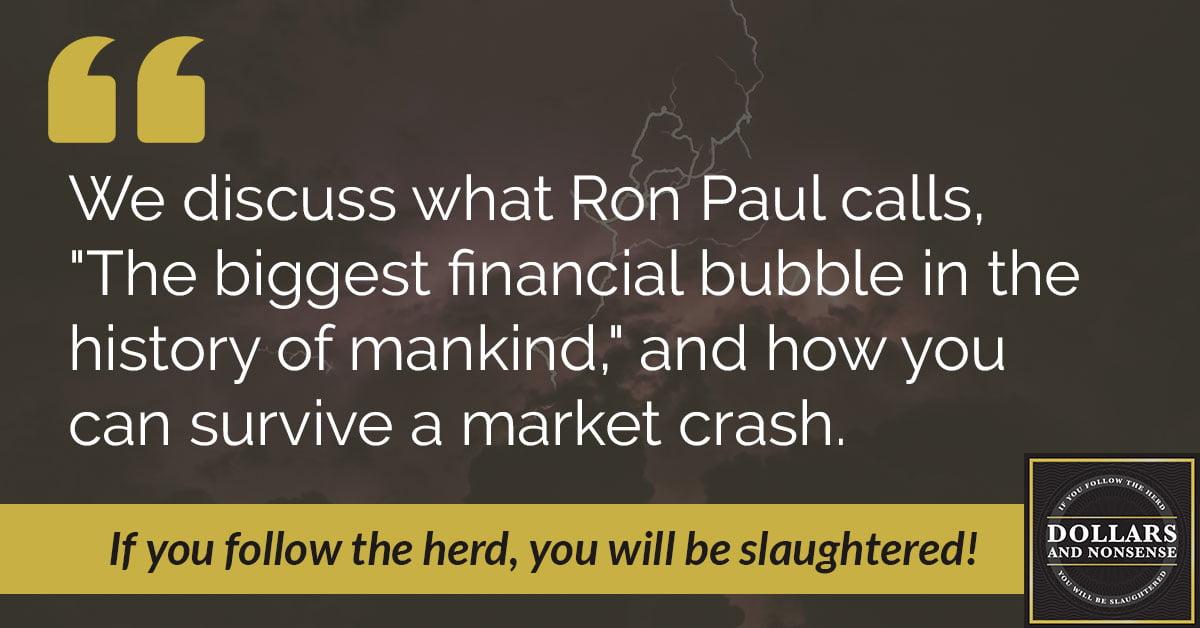 E49: Is the Financial Bubble About to Burst
In this episode, we discuss what Ron Paul calls, "The biggest financial bubble in the history of mankind," and how you can survive the next financial disaster.
This bubble is built on the fact that the U.S. debt to spending ratio is completely out of balance. Basically, we're not doing anything to reduce our debt, but we also just keep spending, and spending, and spending.
The U.S. debt to spending ratio is more than merely bad budgeting, though. It also impacts the stock market. Most of us would probably agree that the market is overpriced right now. It's inflated, it's a bubble as they would say. Even though most of us have this feeling that, "Okay, it's true that markets go up, they go down. Ride them out and up, then it crashes, then you ride it back up." But this isn't necessarily the safest strategy.
We are aware that it's been 10 years since the last major crash. That's a long time in the world of stock markets continue without a major correction. Unprecedented pressure may be building.
The question most of us are wondering is why did the market recover and reach all these new time highs, and how are we able to sustain all this debt? Then the bigger question, "What can we do to insulate and protect ourselves?"
Find out in this episode.
Resources:
Related Posts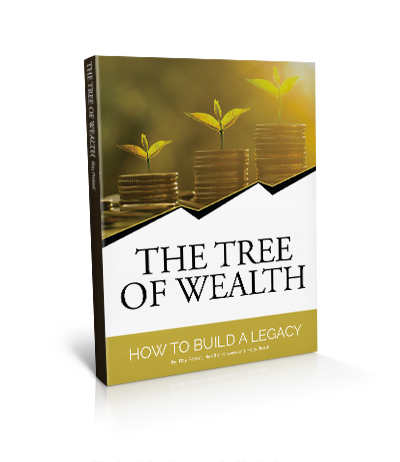 The Tree of Wealth: How to Build a Legacy FREE EBOOK