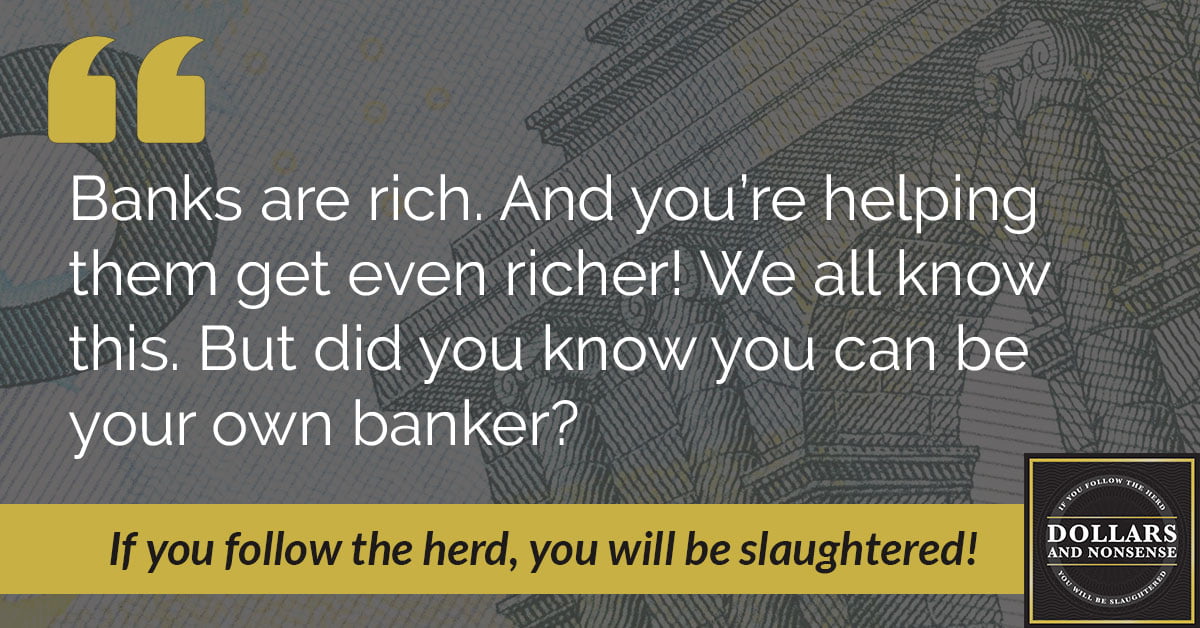 E4: How to Be Your Own Banker and Find Freedom
Banks are rich. And you're helping them get even richer! We all know this. But did you know you can be your own banker?
In this episode of Dollars and Nonsense, Nate and Holly dive into the workings of the Infinite Banking and how the banks are using it to exploit your finances. Learn how to take back control of your money and become your own banker with tips from our hosts.
Also in this episode, uncover how to:
break away from a bank account
master the power of a policy
take the place of the bank
Be your own banker
Be Your  Own Banker Episode Takeaways:
 "Often times we're taking our hard-earned dollars, making deposits into the bank, and then we're being charged to use our own money. So it's not really the bank's money that they're loaning out to you. It's all the depositor's money that they've put into the bank that the bank is then charging you to use again. So really you're paying to use your own money."

"We, the loyal customers, keep depositing our money in [the bank], hoping that if we keep doing that, something different is going to happen. And really what we do is we work harder, we buy more assets, hoping for a better outcome, but if we don't take the place of the bank, then there's not going to be a different outcome."

"The only way you ever lost money is whenever you gave up control of your money. And if you learn how to make money by becoming your own banker, you won't have to give up control of you money, and you're guaranteed to make money. And the amount of money you make is determined by how you function, not how somebody else does."

"There's really not much of a difference between a life insurance company and a bank. They're really in the same business. They need us to go put money into the gig. Then they take our money and they go make loans with it. It's the same business model. The only difference is at the bank us depositors do not ever receive any of the profits the bank makes."

"If you learn to become your own banker, to change where the money is going, change where your deposits go, change where you're making your payments to, change where you're getting your money from … it just takes a change in thinking and change in the tool that you're using, and you can make a lot more money."
SaveSave
Related Posts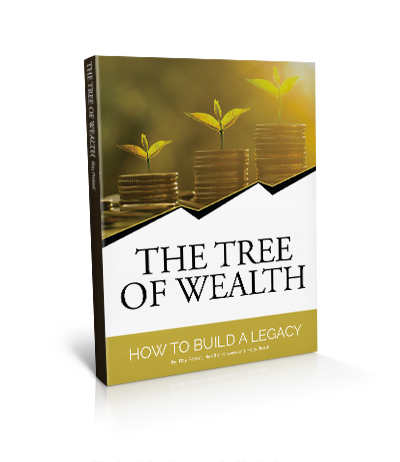 The Tree of Wealth: How to Build a Legacy FREE EBOOK