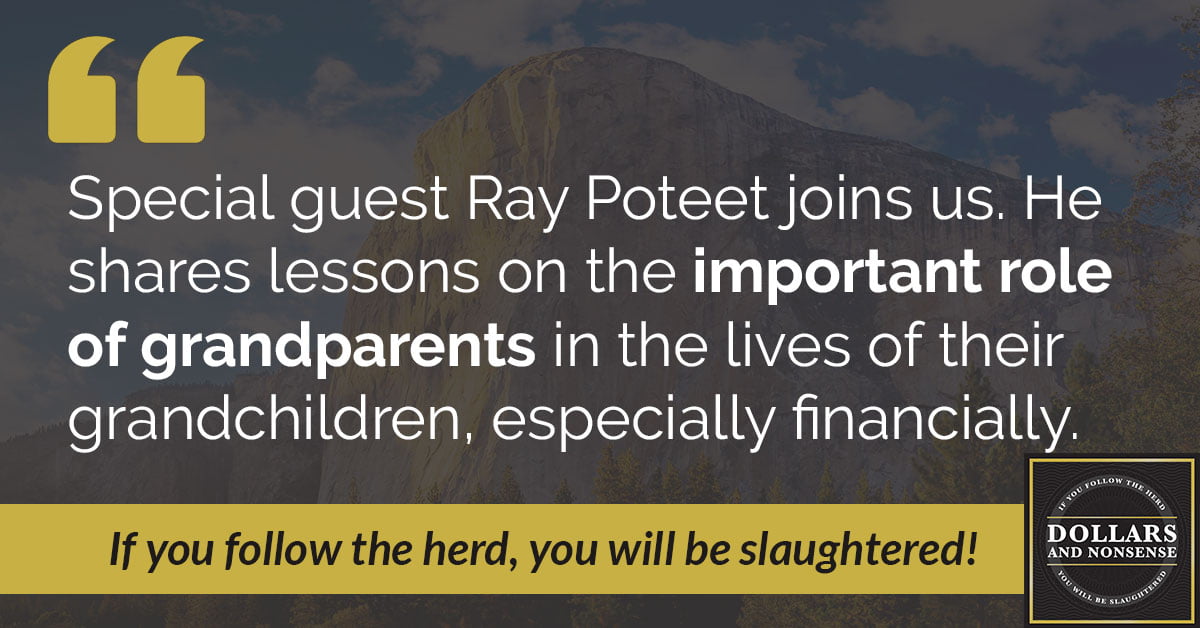 E34: The Important Impact of Grandparents on Money
In this episode, we have special guest Ray Poteet. He shares lessons on the importance of grandparents in the lives of their grandchildren. And we discuss how grandparents can their grandchildren grow with understanding about money how money works.
Ray Poteet helped his grandchildren by what he's done with them and for them, especially financially. As many of you know, he's the founder of Living Wealth a mentor to the hosts of the show.
Being a grandparent and now a great-grandparent, teaching other grandparents what he's learned is a passion of Ray's. So this is a special episode and topic to him.
Speaking about money is often a taboo subject in most homes. But as Ray says,
We teach them how to drive. We teach them how to run on a computer. […] but we don't teach them about money.

Yet, it took money to buy a car. It took money to buy a cell phone. It took money to go out to eat. It took money to take them to Disneyland. The item that we needed to do all those things we forget to talk to them about.
So let's get to talk about money and other wisdom grandparents can share in this episode.
Grandparents on Money Topics Discussed:
The case for getting a parenting mentor
Getting a grandparenting mentor
Where to 'park' wealth to be of benefit to future generations
Learning to actually talk about money
At what age a policy can and should be started for a child
Leveraging Infinite Banking Concepts to build a legacy
The true destroyer of wealth and one way to guard against it
The advantage of the grandparent's long view of time
Changing money mindsets
Want Financial Freedom?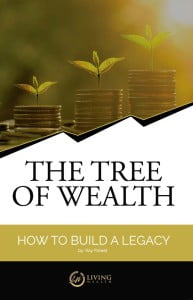 Start your journey to financial freedom with this first step.
Get our 122 page eBook The Tree of Wealth here now.
Episode Takeaways:
Related Posts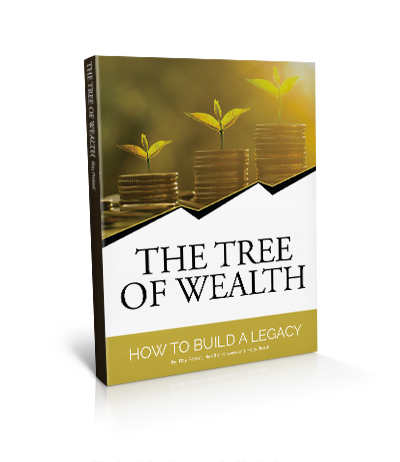 The Tree of Wealth: How to Build a Legacy FREE EBOOK