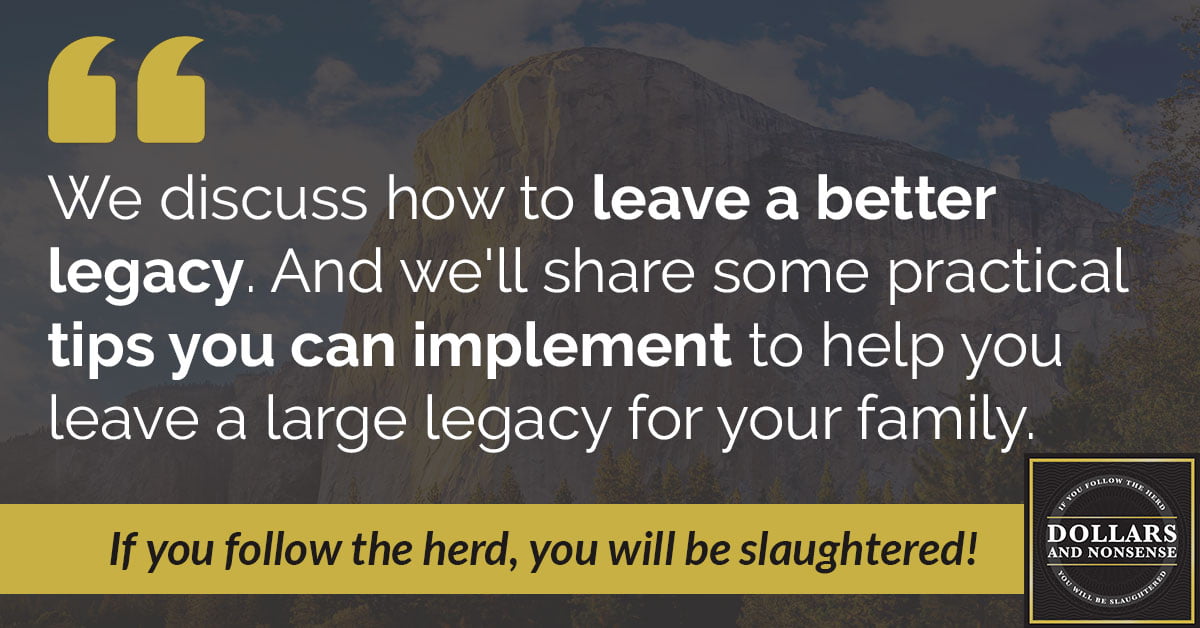 E29: How to Leave a Better Legacy
In this episode, we will discuss how to leave a better legacy. And we'll share some practical tips you can implement that will help you leave a large and generational legacy for your family.
Leaving a better legacy is a topic that's dear to our heart because we deal mainly with the world of life insurance. In episode 29, we're going to talk about some practical steps, but as well as some philosophical, I guess you could
Today, we're going to talk about some concrete steps. And we'll share some fundamental philosophies, so you can leave a better legacy that will last.
Leave a Better Legacy Topics Covered:
Figuring out how much money is enough
Getting rid of poverty mentalities
The Bible's stance on inheritance
Ridding yourself of the scarcity mentality
Setting bigger long-term financial priorities
Developing and passing down money wisdom
What we can learn from two of the wealthiest American families that ever existed
How saving 10% is a myth that could hurt you
Want Financial Freedom?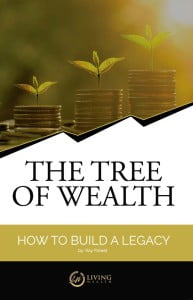 Start your journey to financial freedom with this first step.
Get our 122 page eBook The Tree of Wealth here now.
Episode Takeaways:
Related Posts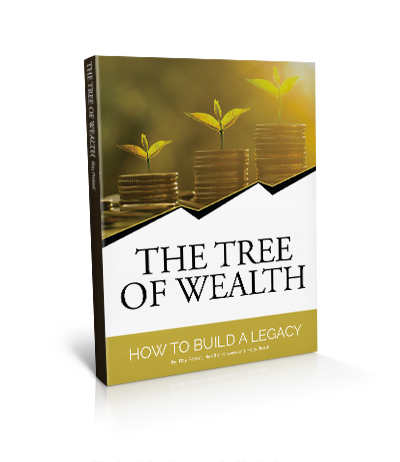 The Tree of Wealth: How to Build a Legacy FREE EBOOK