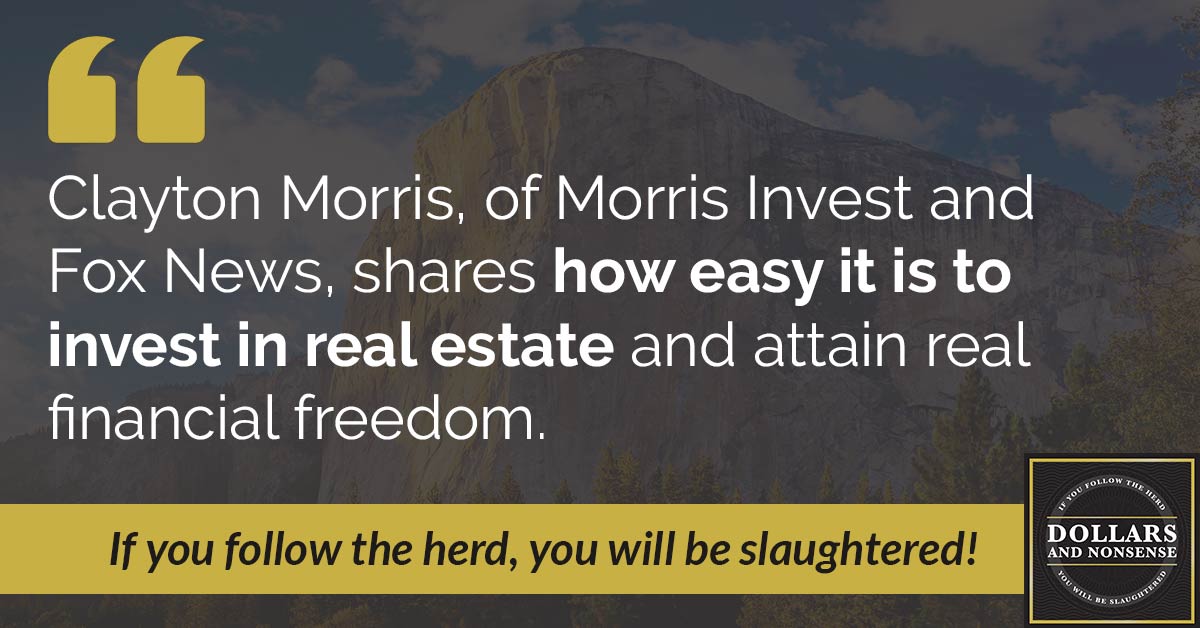 E26: Clayton Morris Shares Smart Advice on How to Invest in Real Estate
In this episode, we're joined by special guest Clayton Morris. He's here to share how easy it is to invest in real estate and attain real financial freedom. And he gives easy to follow action steps for you to start investing sooner rather than later through this company Morris Invest.
Clayton Morris is the weekend anchor for Fox and Friends on the Fox News Channel. He also owns Morris Invest which is an incredible opportunity for those looking to get into real estate. It's at an affordable level and more of a turnkey approach than you'd typically learn.
He's personally a successful real estate investor. And in this episode, he teaches us a lot about how to invest in real estate in a way that makes it simple and easy for almost anyone.
Money Mindsets and How to Invest in Real Estate Topics Discussed:
How and why a news anchor became a big real estate investor in his spare time
Dispelling limiting beliefs about money and real estate investing
Simple methodologies for undoing the bad money programming of the past
Scarcity Vs. Abundance mindsets
Strategies that work for generating passive income with investment properties
Why the midwestern US is so interesting and profitable
How to manage properties handsfree and stress-free
Episode Takeaways:
Episode Resouces:
Related Posts