E12: How to Pay for Your Child's College and Retire on Time
In this episode, we will discuss the biggest myths about paying for your children's college education and how you can survive the college years without destroying your retirement.
The costs of college education are spiraling out of control. And affording college can cause a lot of stress on parents who think that's it's really up to them to be able to afford their kids to go to school.
One of the biggest fears parents have is not being able to build wealth and retire at a reasonable age. They're forsaking that with the good intention of investing in their children so their children can have a better life and go to school and not have to graduate with all this debt.
College Tuition Topics Discussed:
The myth of "making too much money to receive any financial aid
The four tiers of FAFSA (Free Application for Federal Student Aid)
What FAFSA weighs the heaviest when calculating your expected family contribution
How inheritance can skew FAFSA
Why filing for aid as early as possible makes a big difference
The myth of 529 plans being a good college tuition savings strategy
How a 529 can hurt you in the financial aid game
What happens to a 529 if your child decides not to go to college
Is college still a good investment for everyone
How 529 plans are impacted by stock market dips and crashes
Using a whole life policy instead of a 529
How to retire on time and still afford your child's college tuition
Want Financial Freedom?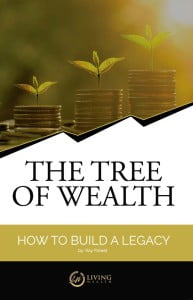 Start your journey to financial freedom with this first step.
Get our 122 page eBook The Tree of Wealth here now.