E1: 3 Money Myths Threatening Your Financial Success
In this episode of Dollars and Nonsense, Nate and Holly reveal the top three money myths keeping you from financial success. Stop taking the traditional route and the usual advice that can put you and your family in fiscal bondage.
Also, discover the truth about retirement programs and parking your money as Nate and Holly expose how these commonly believed money-increasers actually affect your wallet.
BONUS: Learn the secret to taking back control of your money and building a wealthy future for you and your loved ones.
Episode Takeaways:
"Whenever you put your money into a bank or mutual fund or retirement program, it stops the motion of it for you—you can't access it, you can't control it—and it gains it for somebody else."

Tweet This
"The mutual funds of Wall Street, the biggest people in this parking money business, who thrive off you throwing money at them and never touching it, want to keep you as a slave. They want to keep you working for them where all the money that should be under your control is under theirs."

"When you think about term insurance and how it actually works, most individuals, if they took that money they were putting into buying term insurance and went to Las Vegas, they'd have a better chance of winning if they bet it all in Las Vegas than they do of ever collecting on that term life insurance policy."

Tweet This
"There's a big difference between locking your money up in the retirement programs and actually learning to use your money to do [things] that actually help you increase your income. That's where you can truly find financial freedom. Locking money up in retirement programs has really never made anybody free."

"The retirement programs, though they're touted to help you get wealthy because of their tax advantages, most of the time that's smoke and mirrors. It's much better to get into a tax-free environment, and there's a lot of ways … to permanently reduce taxes, not just postpone them and hope for the best."
Related Posts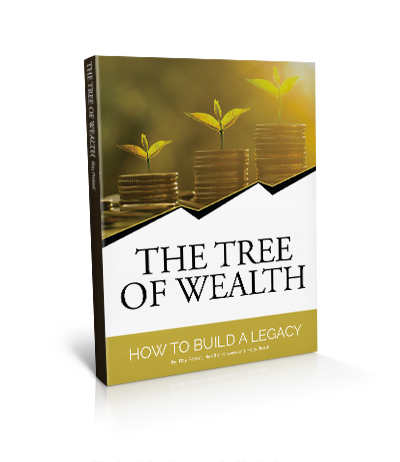 The Tree of Wealth: How to Build a Legacy FREE EBOOK