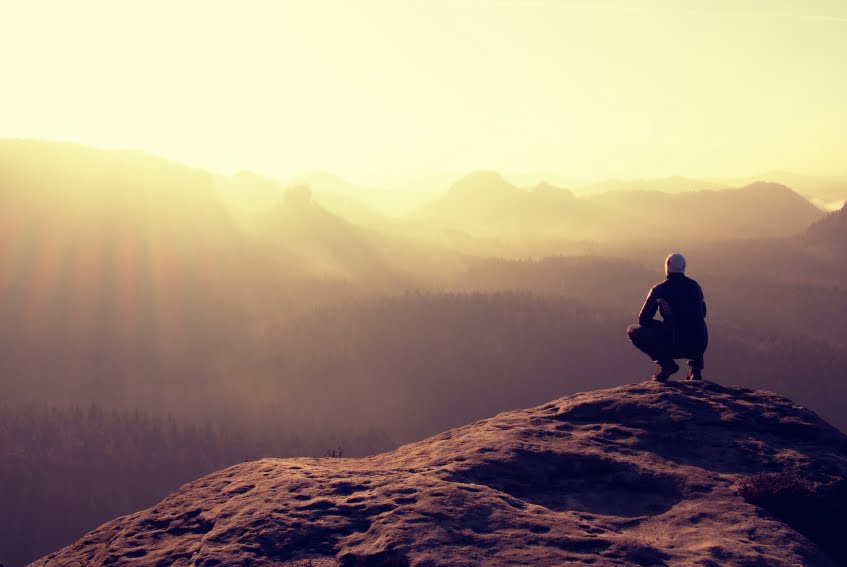 4 Impressive Self-Made People from History
The old phrase "it takes money to make money" shouldn't be told to these millionaires and billionaires. Each of their stories, though unique, started with a dream, a plan, and a loan. None of them started out in family money, but each managed their money in a smart way that allowed their businesses, most of which I'm positive you know of, to thrive.
Walt Disney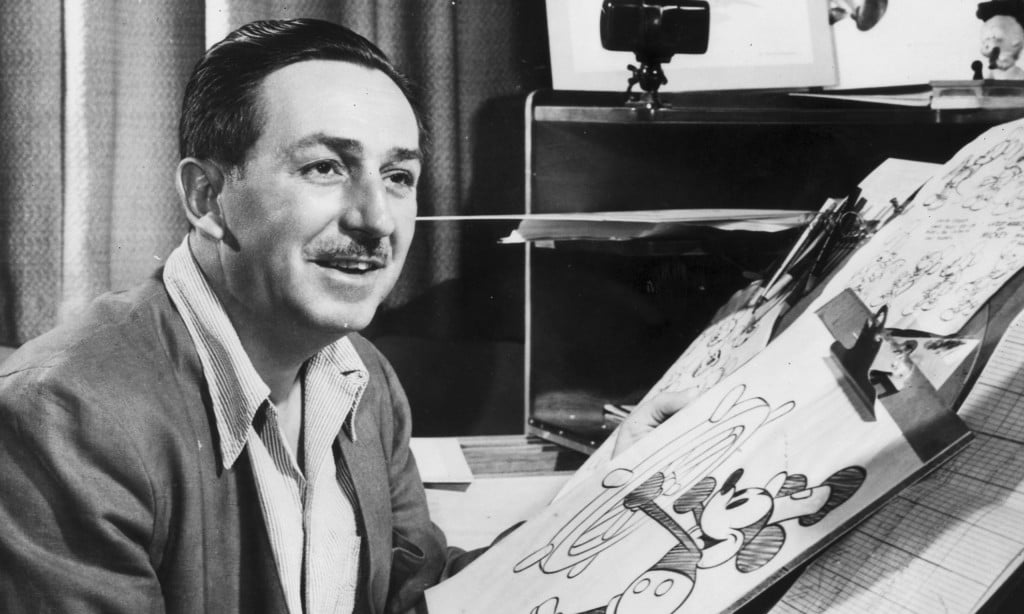 The Happiest Place on Earth….. "Money doesn't excite me–my ideas excite me."
—Walt Disney
"All our dreams can come true — if we have the courage to pursue them."
—Walt Disney
When I grew up, I begged to visit my Aunt Carol and Uncle Bill – not because I was a model niece, but because they lived in California. When we went to see them, we got to go to Disney Land.
Disney has always been a fascination of mine. It remains one of the places you can go to engage in life with the simplicity and fascination of a child. I always wondered how Disney Land and the expansion came about. It turns out, Disney didn't know or expect Disney Land and Disney World to be the worldwide smash hits they eventually became. Conversely, when conceived Disney Land was an enormous financial risk, so much a risk that his own company, The Walt Disney Company, wouldn't take on Walt's risky idea. So, Walt took on the initial investment by taking a loan out of his life insurance policy.
Because of it, he got the initial funding to start the ball rolling. July 17, 1955 DISNEY LAND OPENS….THE COST = $17,000,000 SEVENTEEN MILLION DOLLARS. Not all of that was Walt's, obviously, but the park never would have happened without taking action on his own. Because of his passion, Disney Theme Parks dominate the Amusement Park Industry.
Little Known Fact: Because of the success of Mickey Mouse…Walt Disney refused to buy mousetraps to place in his home.
[Y]ou'll not find a single mousetrap around the house. I've never forgotten it was a mouse that made me what I am today."—Walt Disney
Doris Christopher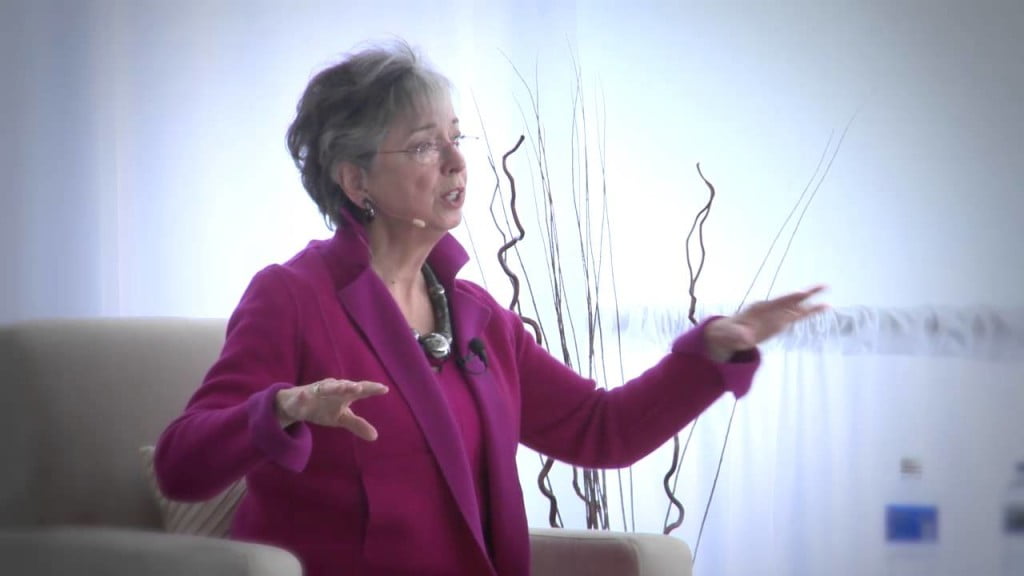 Like many, I enjoy cooking, baking and discovering new recipes as wonderful additions to my kitchen. I remember my first Pampered Chef item, a hand held grater that I still treasure, even though my mother gave it to me over 20 years ago. Like my passion for building a kitchen of my dreams, Doris Christopher, founder of Pampered Chef, started the company of her dreams in hers. After seeing the thriving success of Tupperware, she hatched the idea to help cooks and home economists everywhere to make better food faster. Here's a brief timeline of Pampered Chef's growth:
• In 1980 Doris took a small $3,000 loan from her life insurance policy to buy some basic equipment and launched Pampered Chef.
• By 2002, only 22 years later Pampered Chef was a thriving $700 Million Dollar company that caught the eye of Warren Buffet.
• Warren Buffet's Berkshire Hathaway Company bought Pampered Chef for $1.5 Billion dollars.
• Today, 12 million people are customers of Pampered Chef.
Sam Walton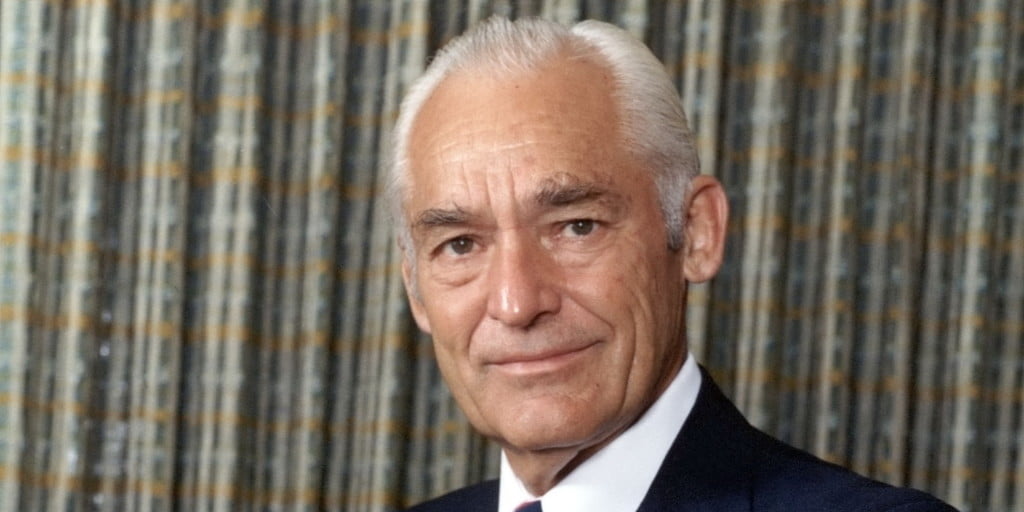 "Outstanding leaders go out of their way to boost the self-esteem of their personnel. If people believe in themselves, it's amazing what they can accomplish." – Sam Walton
I heard a story once about Sam Walton and his truck. Apparently, his board wanted to buy him a Cadillac, but he told them, please don't. The reason: He enjoyed fishing with his dog, and if they bought him a nice car, he couldn't throw his fishing rod, bait, and cooler in the back. And, his dog wouldn't have a place to ride. He enjoyed his reliable pickup truck because he could clean his fish there, throw smelly stuff in the back and not worry about messing up the truck. Sam's been a hard working, man's man since the beginning, and didn't give up his passion for that simple hard work even when he had built massive superstore empire.
• In 8th Grade Sam Walton became the Youngest Eagle Scout in the state of Missouri's history.
• He grew up during the Great Depression, and helped his family financially by:
* Milking the family cow and selling the extra milk
* Had a Paper Route
* Sold Magazine Subscriptions
• After graduating High School he decided to attend College in order to financially help his family with hopefully a larger income.
"There is only one boss. The customer. And he can fire everybody in the company from the chairman on down, simply by spending his money somewhere else." – Sam Walton
• At the age of 26, Walton purchased his 1st store with $5000 from his savings along with a $20,000 loan from his father in-law.
* Within 3 years of purchasing his first store, the sales went from $80,000 to $225,000.
• In July 1962, Sam opened the 1st Walmart Store.
• Walton observed the trends going on around him and modeled Walmart after Meijer stores that promoted a "one-stop shop".
• Upon his death at age 74, the man that sold their extra milk to help the family make ends meet had left a legacy of:
* 1,735 Walmart Stores
* 212 Sam's Club Stores
* 13 Walmart Supercenter
* Employed 380,000 people
* Annual Sales totaled $50 Billion Dollars
Ray Kroc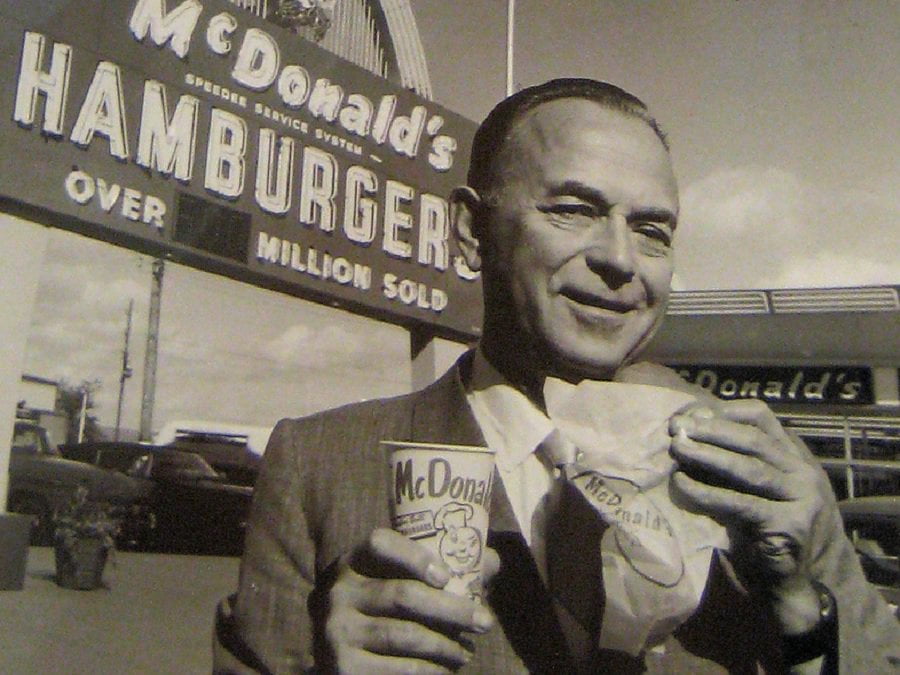 You may not know who this is, but I'll bet you know his business.
Current Facts on Kroc's business:
• Serves more than 50 million people each day
• Has more than 30,000 locations in 119 countries.
If you guessed, McDonald's you probably are a person that lives in the modern world.
Ray recognized potential in a small hamburger stand in California. Because of Kroc's leadership there are OVER 30,000 of them.
How he do this?
• He bought his first McDonald's franchise in 1955 from brothers Dick and Mac McDonald.
• He opened his McDonald's in Des Plaines, IL.
• Six years later Kroc bought out Dick and Mac
During the first 8 years of buying out the brothers, Kroc didn't even take a salary, on the logic that the business couldn't yet afford it. To keep McDonald's going, Kroc took loans from 2 cash value life insurance policies along with bank loans to make sure his key employees were paid.
10 years after the buy-out, there were 700 stores.
Interesting Fact: In 1974, Kroc retired as the CEO of McDonald's and pursued one of his Childhood dreams: Baseball! He purchased the San Diego Padres for $12 million dollars; which is why there's still baseball in San Diego!
* In 1974 Kroc's first year of ownership, the Padres lost 102 games, yet drew over one million in attendance. Their previous top attendance was 644,772 in 1972.
The biggest empires in the modern corporate world were made starting out with very little. What made them succeed when so many fail was their eye for understanding a good idea, their smart management of money risks, and their passion. It also highlights the great capability of using one's life insurance policy as a seed fund for entrepreneurial efforts.
Related Posts